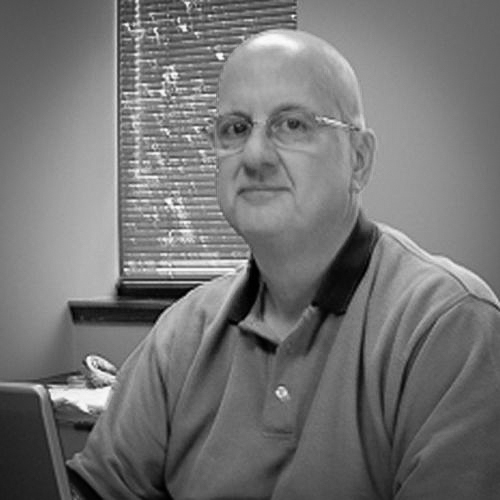 Expertise
Tim Walworth is experienced in all aspects of PC-based systems, especially in the areas of database systems, QA laboratory device integration and data systems, manufacturing process validation, and level four business system integration.
TelePro Experience
Tim has become an integral partner on many long-term projects, namely:
QA Laboratory Information Management Systems
A customized and phased approach to the implementation of future requirements delivered as a client-owned, no license fee solution
Barcode-based specimen identification solution that allows complete integration of testing requirements with both manual and robotic specimen-handling systems
Support for NACAP-mandated data collection and reporting
Testing and reporting requirements for many metal attributes, such as ballistics, bend, compressive yield strength, conductivity, exfoliation corrosion, fatique, Olsen Depth, stress corrosion cracking, and tensile properties, among others
Environmental Compliance Data Collection and Reporting
This project provided solutions to minimize and automate the often complicated reporting requirements for federal, state, and local environmental control agencies.
The reports cover inspection and reporting for: Dust Collectors, Part Washers, Hazardous Waste Storage, Hazardous Waste Disposal, Storage Tank Monitoring and Natural Gas Consumption Tracking & Usage Forecasting.
The database-driven solution provides:
Monitoring completion of required routine inspections
Confirmation of operation within emission limits
On-demand report generation to meet routine reporting requirements
Elimination of manual reporting
Real-time Data Acquisition and Process Control System
This project monitors an aluminum smelting application. It displays data graphically and controls the system via web pages. Installations are across the USA, and in Brazil, Australia, Spain, and Norway.
Prior Experience
Tim has over 38 years' professional experience, including 13 years with Standard Oil Company (Indiana) in Naperville, Illinois, where he was head of PC Support for the entire site. There he was responsible for over 350 data acquisition systems. He designed portions of the Local Area Network (LAN), and he holds two patents for his work. He was cited as the most knowledgeable person in digital computer hardware and asynchronous communications devices at the site.